DFG: Everything you need to know about decontamination in the palm of your hand. 
The Decon Field Guide (DFG) is designed for Hazmat and CBRNE professionals to quickly and efficiently assess common threats and provides specific step-by-step instructions on proper decontamination methods.
Register today on iOS and Android devices.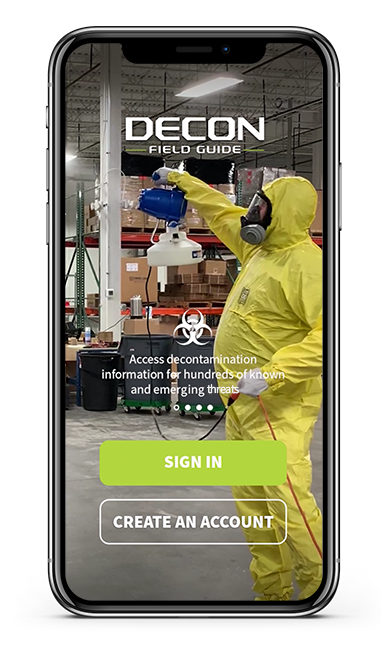 Registration confirmation subject to account approval. Terms and conditions apply. Available for download in United States, Canada, United Kingdom, Australia, Bahamas, Belgium, Germany, Indonesia, Malaysia, Netherlands, New Zealand, Philippines, Singapore, Sweden, Taiwan, Thailand, Turkey, United Arab Emirates.